DIGITAL, CREATIVE & IT SKILLS COURSE
IN CAMBRIDGESHIRE & PETERBOROUGH
Gain vital digital skills and further support to prepare for the world of work with our fully funded Re:Programme course.
Re:Programme is a tailor-made support programme for 19-24 year olds in Cambridge and Peterborough that's designed to help you achieve new digital, IT and creative skills to prepare you for a future career in industries such as games design and computer programming.
As part of the Re:Programme course, you will complete several units to achieve five separate Level 1 qualifications to boost your CV and job prospects.
The course is delivered over five weeks in a virtual classroom, so you will need access to a laptop/computer with an internet connection to complete the course.
We also have a digital suite and classroom located in Peterborough town centre that you can use, with the option of face-to-face support from a dedicated mentor should you need further help and advice.
DIGITAL, IT & CREATIVE SKILLS QUALIFICATIONS
On completion of the Re:Programme course, you'll be awarded the following digital and creative skills qualifications:
Level 1 Certificate in Creative Industries (including Games development and Computer Programming) 
Level 1 Award in Website Design
Level 1 Award in Cybersecurity
Not only that, but due to the ongoing further support you will receive on the course, you will also achieve Level 1 Awards in Understanding Mental Health and also in Personal Resilience & Perseverance.
RE:PROGRAMME KEY BENEFITS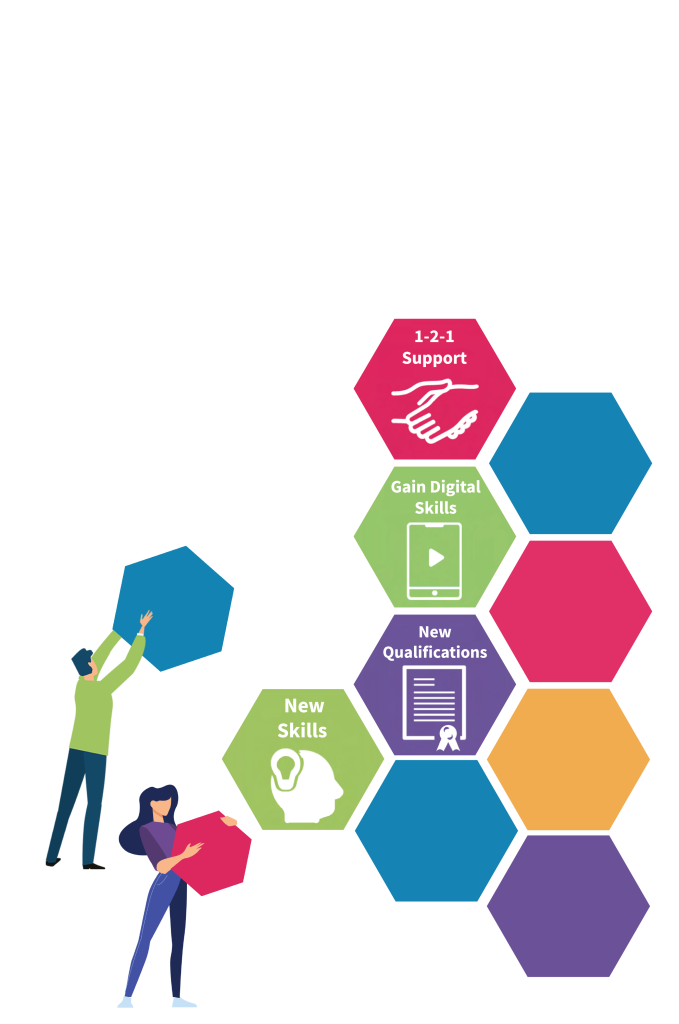 The B2W Group has a fresh approach to transforming businesses by up-skilling their current staff or bringing an apprentice into the business to add a dynamic and dedicated individual to the team. All of our courses are available through various streams of government funding so are a cost-effective way to provide high-quality training within the workplace.
Registered office in England and Wales, No:07559200
© 2020, The B2W Group, All Rights Reserved.
0161 474 7603
[email protected]

Floor 4,Building 4,
Universal Square,
Devonshire Street,
Manchester,
M12 6JH