DIGITAL SKILLS
GAIN VITAL DIGITAL SKILLS TO ADVANCE YOUR CAREER
INTERESTED IN ALL THINGS DIGITAL?
Kickstart your digital career with one of our fully funded digital skills training courses.
Whether you're unemployed and looking at starting a new career in digital, or interested in adding recognised qualifications to your current CV, we have a suitable digital skills training course to suit your needs. We can also offer you a choice of pathways to further training, careers and employment support.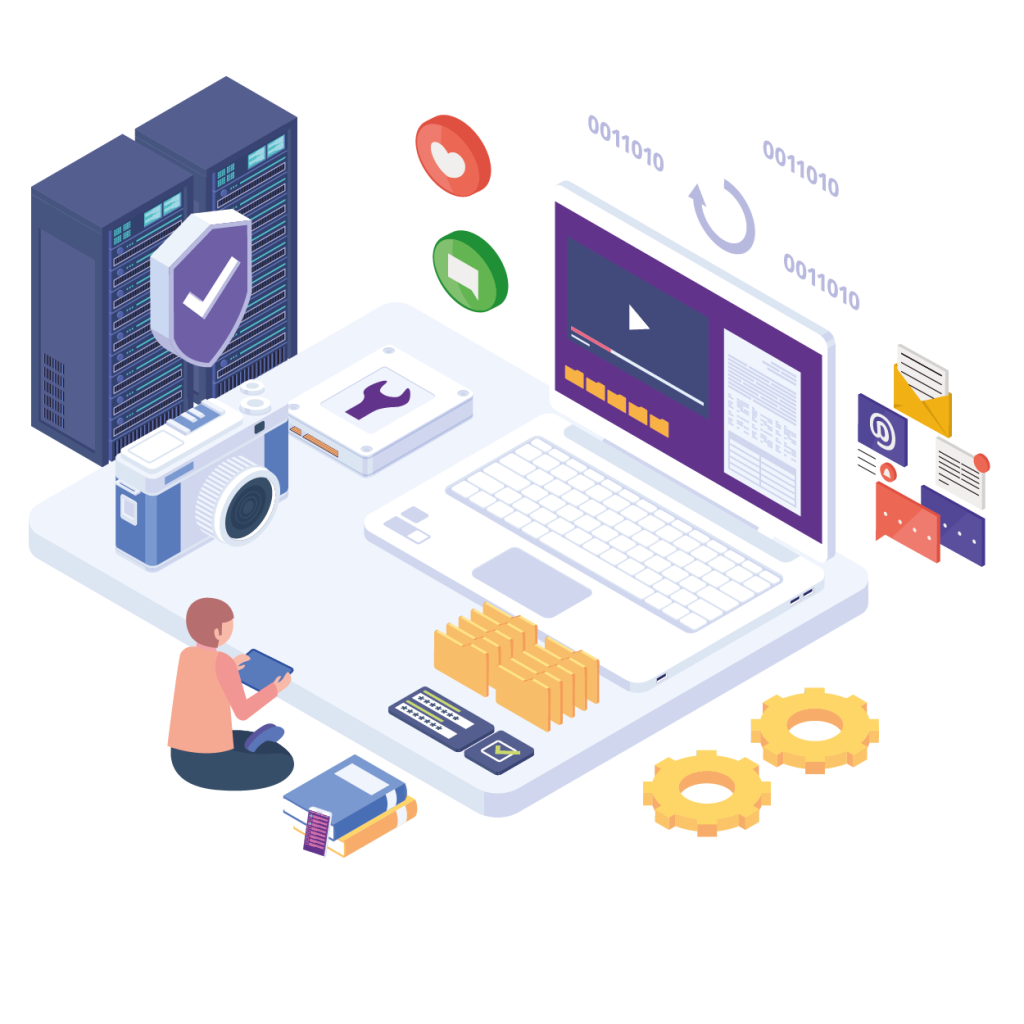 OUR DIGITAL SKILLS COURSES:
Our Digital Bytesize course is designed to teach you new digital skills to help kickstart your career. You'll gain up to three industry standard Level 2 and Level 1 qualifications on completion of the course to boost your CV and increase your overall knowledge and skillset.
Delivered by our partners at Just IT Training, our digital apprenticeships combine both work and study to help you advance in your chosen digital career.
Whether you want to begin your journey or upskill in your current role, a digital apprenticeship can really benefit you and the business you work for.
The Re:Programme course provides learners aged between 19-24 based in Cambridgeshire and Peterborough with key creative, digital and IT skills.
On completion of the programme, you'll gain three Level 1 qualifications to boost your CV and overall job prospects.
Building Futures provides key digital, creative and IT skills for learners aged between 19-24 based in South Yorkshire.
On completion of the programme, you'll gain a bundle of Level 1 awards to help improve your CV and boost your job prospects. You'll also receive employability training, wellbeing support and learn key interview skills.
ESSENTIAL DIGITAL SKILLS (EDSQ)
Take your first step towards a career in digital with our fully funded Essential Digital Skills course.
This course is designed to introduce how to use various digital technologies and devices – as well as essential cybersecurity methods to help protect you online.
On completion of the course, you will receive three qualifications in essential digital skills, IT and cybersecurity to boost your CV and overall job prospects.
BENEFITS OF A DIGITAL SKILLS COURSE
✔️ Gain an industry recognised certificates and awards to boost your CV
✔️ Learn new skills, knowledge and practices
✔️ Learn from industry experts
✔️ Better prepares you for employment within your chosen industry
✔️ Receive support to progress into further learning opportunities or employment The B2W Group has a fresh approach to transforming businesses by up-skilling their current staff or bringing an apprentice into the business to add a dynamic and dedicated individual to the team. All of our courses are available through various streams of government funding so are a cost-effective way to provide high-quality training within the workplace.
Registered office in England and Wales, No:07559200
© 2020, The B2W Group, All Rights Reserved.
0161 474 7603
[email protected]

Floor 4,Building 4,
Universal Square,
Devonshire Street,
Manchester,
M12 6JH