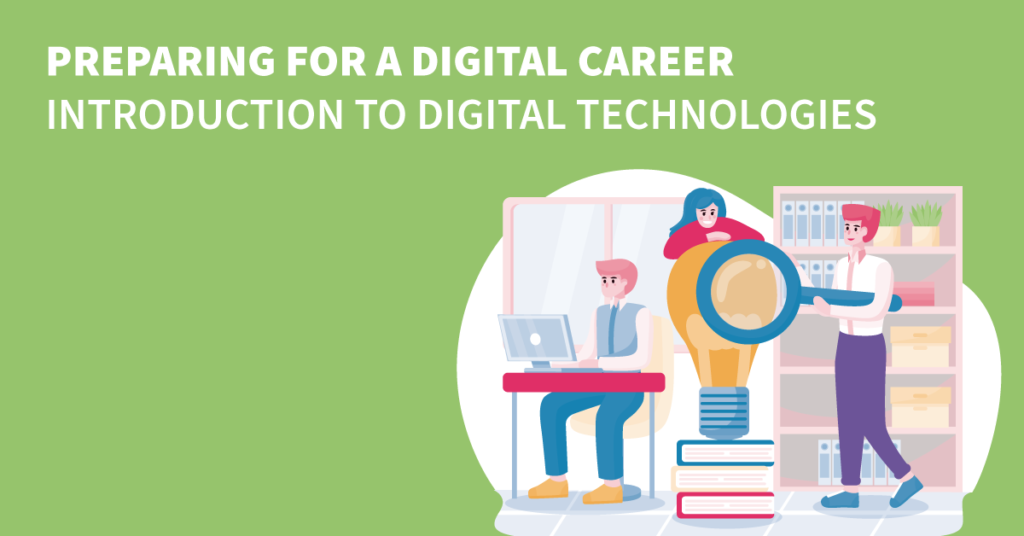 The Pre-Apprenticeship Training course, Introduction to Digital Technologies, provides learners with essential digital skills and knowledge, making it easy for them to take the first steps into a digital career. This short course enables them to get a head start in digital and also prepares them for the working world.
Expand your marketing team
As they are already equipped with the digital skills after completing this course, they are the perfect candidates to join your marketing team. Key topics learned such as search engine optimisation (SEO), social media marketing and building and implementing campaigns, means that they can help to get your business noticed online. Furthermore, if you take on a Digital Marketer Apprentice, they will continue to strengthen their abilities through online learning with The B2W Group and make a longer-term impact on your overall digital marketing.
Razi Abbas Rizvi's Experience
To find out more about how learners are prepared for the workplace through the Introduction to Digital Technologies qualification, we spoke to Razi, who recently completed the course.

What interested you about this course?
I originally applied for this course as I wanted to build my digital and employability skills and improve my chances in securing an apprenticeship.

What did you enjoy most about the course?
I enjoyed the group work. I also enjoyed that the learning was in depth and we learned about a lot of different topics.

Before starting, what did you know about digital marketing?
I knew what digital marketing was and how it is used by businesses to gain exposure.
What new skills and knowledge have you learned during the course?
I was introduced to Design and Development of Software. I also learned about attitudes in the workplace, and the marketing skills needed to start up your own small business such as online marketing, targeted marketing, analysis and research.

In terms of employability skills, I learned CV writing, and preparing for an interview.
Has it furthered your interest in a digital career?
Yes, I want to use these skills in a digital marketing apprenticeship.

Would you recommend us to others?
Yes, it improves your digital and employability skills and you can learn a lot from it. The support was also amazing, along with the advice and information given.
---
Introduction to Digital Technologies
The Introduction to Digital Technologies qualification is aimed at young, unemployed individuals that want to get a head start in a digital-focused career. Find out more about how we help here.
Digital Fast Track
The Digital Fast Track combines online learning with real experience. We work with employers to place learners on work experience placements. This allows them to get a taste of what it's like to work in a digital role and gain support from real professionals.

If you would like to support a young person through a work placement, you can find out more here.
Level 3 Digital Marketer Apprenticeship
The Level 3 Digital Marketer Apprenticeship is an 18-month programme that teaches key digital marketing skills. We provide two pathways to deliver a more personalised learning approach to the learner and employer.

Pathway A
BCS Level 3 Certificate in Marketing Principles
CIW Social Media Strategist
BCS Level 3 Award in Principles of Coding
Pathway B
BCS Level 3 Certificate in Marketing Principles
CIW Site Development Associate
BCS Level 3 Certificate in Digital Marketing Business Principles