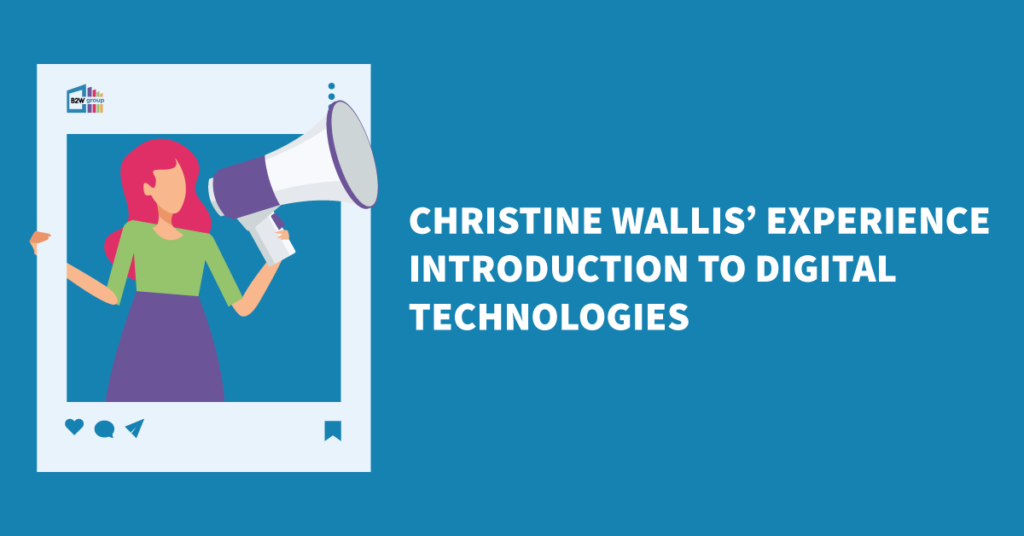 Christine Wallis, based in Wigan, was first interested in the Introduction to Digital Technologies qualification as she wanted to learn more about digital marketing and how it is used in the workplace. Having recently completed the course, we wanted to find out what new knowledge she has gained and her overall experience.
Introduction to Digital Technologies
Aimed at those looking to dive into a digital or IT-focused career, this three-week qualification explores key topics such as digital technology in the workplace, elements of digital marketing, and digital presence, awareness and safety. Fully funded, this course comes at no cost to learners living in the Greater Manchester, Merseyside and South Yorkshire areas.
Christine Wallis
Christine has provided more insight into what it is like to undertake this digital qualification.
What did you enjoy most about this digital technologies course?
This approach was a very informal, but effective way of learning. It was lovely to collaborate and discuss with so many people of different ages and backgrounds. The tutors, Josephine and Bayo, were also absolutely brilliant and could not have been more supportive and encouraging.
What knowledge did you have of digital and IT before starting the course?
Before starting this course I had very little knowledge of digital marketing and IT.
What new digital skills and knowledge have you learned during the course?
I gained a really useful knowledge that I will be able to build on in the future. Particularly, I enjoyed learning about cyber security and search engine optimisation (SEO).
What new employability skills have you learned during the course?
The Tutor went through CV writing tips, which I found very useful.
Has it furthered your interest in IT & Digital careers?
Yes, I am interested in doing further courses to gain even more knowledge. I would definitely recommend this course to others. An excellent course that provides the groundwork for a career in digital marketing or IT.
---
Interested in a digital career?
Whether you're interested in a role in IT or digital marketing, this funded course will provide a great opportunity for you to increase your knowledge and add an additional qualification to your CV.

We have upcoming courses for residents of the South Yorkshire, Merseyside and Greater Manchester areas. This course will come at no cost and build your IT, digital marketing and employability skills.