The B2W Group offers apprenticeships in Digital Marketing in the North West and South Yorkshire areas to help people kickstart their career in a growing profession.
Our Digital Marketer Apprenticeship is an 18-month programme where you will learn new and up-to-date skills 
and gain valuable work experience.
CAN'T FIND THE RIGHT VACANCY?
We are always working with new employers. If you don't see the right vacancy for you, leave your details and our team will contact you to discuss how we can help you find your dream job.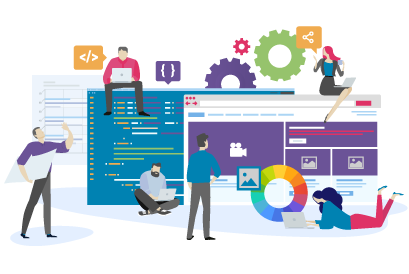 info@b2wgroup.com • 0161 474 7603 The B2W Group has a fresh approach to transforming businesses by up-skilling their current staff or bringing an apprentice into the business to add a dynamic and dedicated individual to the team. All of our courses are available through various streams of government funding so are a cost-effective way to provide high-quality training within the workplace.
Registered office in England and Wales, No:07559200
© 2020, The B2W Group, All Rights Reserved.
0161 474 7603
info@b2wgroup.com
Floor 4, Building 4,
Universal Square,
Devonshire Street,
Manchester,
M12 6JH