If it's your first time starting a new job, you may have a few questions on how to prepare. We've created an infographic with some top tips on preparing for your first day of work and how you should act on the day!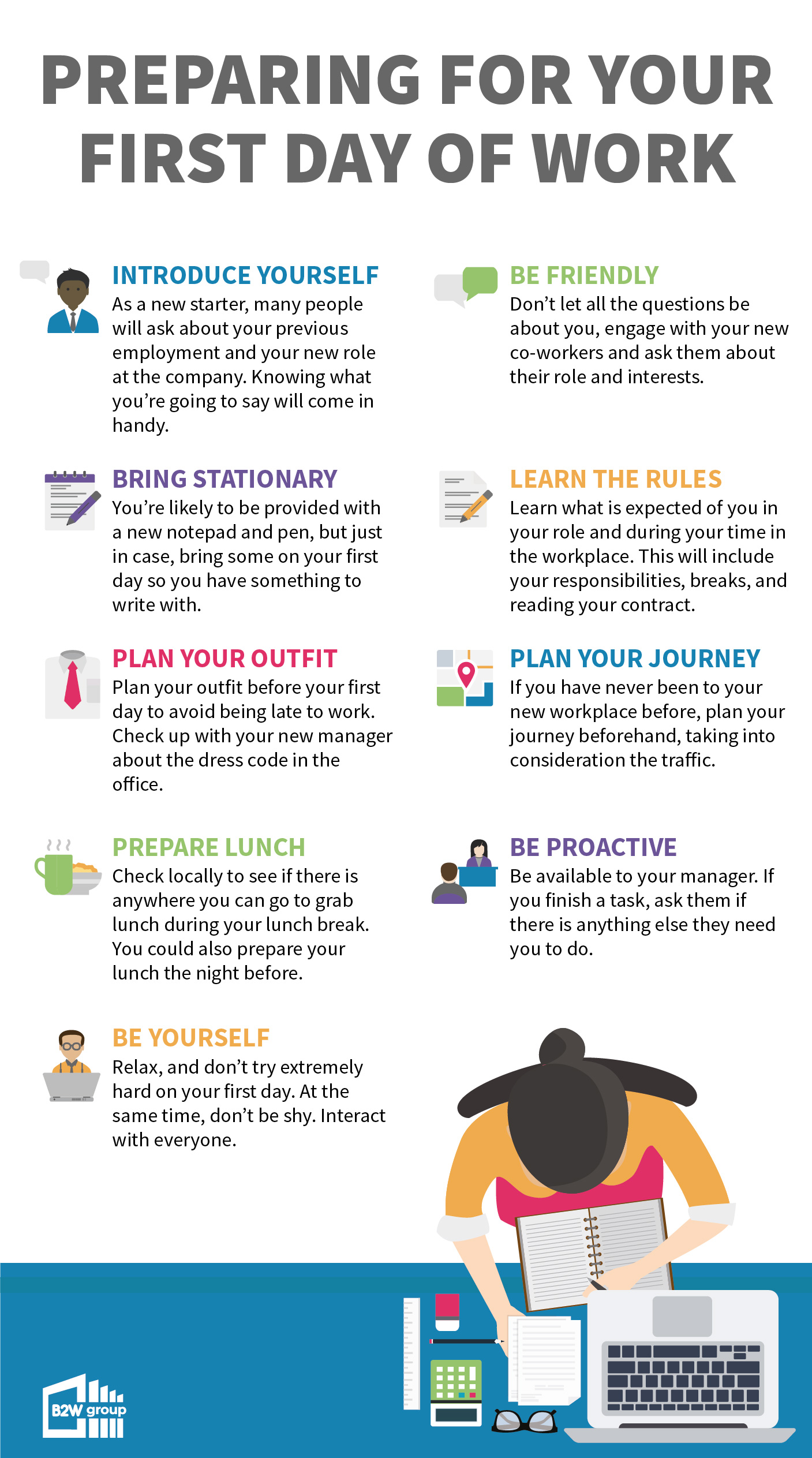 Preparing for Your First Day of Work
Introduce Yourself
As a new starter, many people will ask about your previous employment and your new role at the company. Knowing what you're going to say will come in handy.
Be Friendly
Don't let all the questions be about you, engage with your new co-workers and ask them about their role and interests
Bring Stationary
You're likely to be provided with a new notepad and pen, but just in case, bring some on your first day so you have something to write with.
Learn the Rules
Learn what is expected of you in your role and during your time in the workplace. This will include your responsibilities, breaks, and reading your contract.
Plan Your Outfit
Plan your outfit before your first day to avoid being late to work. Check up with your new manager about the dress code in the oice.
Plan Your Journey
If you have never been to your new workplace before, plan your journey beforehand, taking into consideration the traffic.
Prepare Lunch
Check locally to see if there is anywhere you can go to grab lunch during your lunch break. You could also prepare your lunch the night before.
Be Proactive
Be available to your manager. If you finish a task, ask them if there is anything else they need you to do.
Be Yourself
Relax, and don't try extremely hard on your first day. At the same time, don't be shy. Interact with everyone.