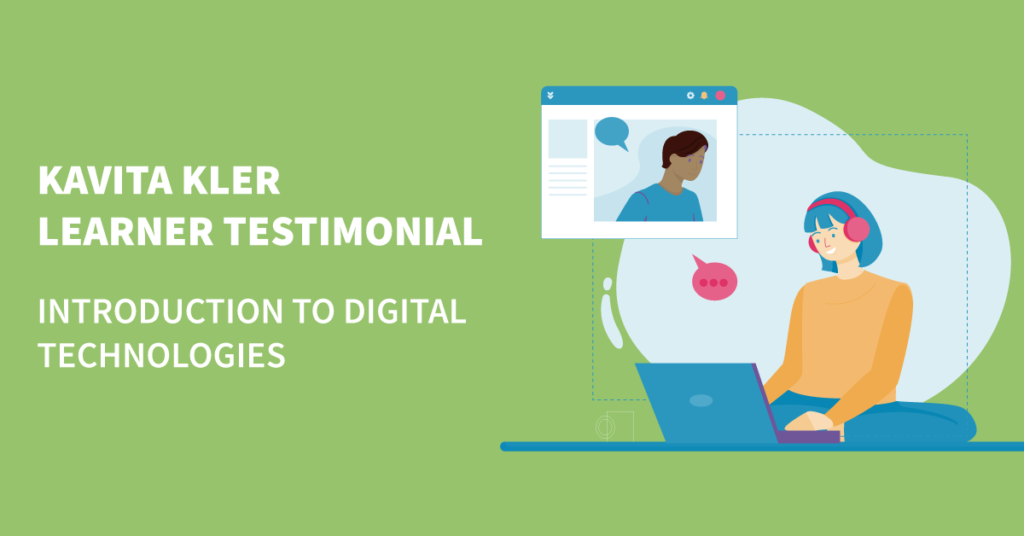 The B2W Group has a range of qualifications available designed to help those who may be unemployed and looking to gain new knowledge, skills and insights which can aid them into employment. We have already supported a vast amount of learners who are interested in a career in IT and Digital through our Pre-Apprentice Training programme, 'Introduction to Digital Technologies'.

Kavita Kler recently completed this three-week programme, which is delivered fully online to enable learners to safely complete the qualification from their homes. Asking what prompted Kavita to apply for this course, she explained that she had come from a completely different background and wanted to try something new.

"I want to pursue a career in copywriting and editing. I thought this course would be a good stepping stone in this new world, as my background is completely different (recruitment, workforce)."

This course was a great starting point for Kavita, as it includes the key elements of digital marketing, which copywriting and editing plays a vital part of. She also learned other useful skills such as SEO, digital presence and IT skills which will aid her in future employment.

Learning New Knowledge and Skills
Kavita expanded on what new skills she has learned during the training course, which included "key elements of a computer network, and the ability to communicate with, essentially, strangers!".

Communication skills are important in every job role, whether you need to communicate with team members, other internal employees, or with consumers.

Marketing and IT usually involve some aspect of speaking with consumers or clients, whether it be over the phone, social media, or email. It is important to know how to effectively and appropriately respond.

Pursuing a career in Digital
One of the advantages of completing this Pre-Apprenticeship Training qualification is that you can get an idea of what a role in digital or IT would entail. Once you have a better understanding, you can then decide whether or not it is still something you want to progress into.

After completing the qualification, Kavita says that the course has furthered her interest in copywriting and editing and she would still like to pursue the career choice.
Want to know more?
Who can apply?
We are offering this pre-apprenticeship training course to those who are 16+, currently unemployed and living in the Greater Manchester and South Yorkshire areas.
Are there any costs?
No, this is a fully-funded qualification which means it will come at no cost to the learner.
What is the course content?
During the first week of the course, you will focus on the following topics:
Behaviours and Standards at Work
Digital Presence, Awareness and Safety
Digital Technology in the Workplace
Identify Suitable Opportunities
Week two will then heavily focus on IT skills, as well as building teamworking skills:
How to set up an IT network
Teamwork
Introduction to Design and Development of Software
Introduction to Installing Computer Software
For the final week, the course will cover marketing topics, as well as build your employability skills:
Produce a CV
Key Elements of Digital Marketing
Principles of Marketing
Succeed at an Interview
If you'd like to know more or apply for this course, you can find out more here.