This week is Mental Health Awareness Week, the UK's national week to raise awareness of mental health.

The week, which is hosted by the Mental Health Foundation, is in its 21st year and runs from 10-16 May. This year, the theme for the week is 'Nature'. Across the country, people will be celebrating the mental health benefits of being around nature

"Nature is so central to our psychological and emotional health, that it's almost impossible to realise good mental health for all without a greater connection to the natural world. For most of human history, we lived as part of nature. It is only in the last five generations that so many of us have lived and worked in a context that is largely separated from nature. And it is only since a 1960s study in the US found that patients who were treated in hospitals with a view of nature recovered faster, that science has started to unpack the extraordinary health benefits." – Mental Health Foundation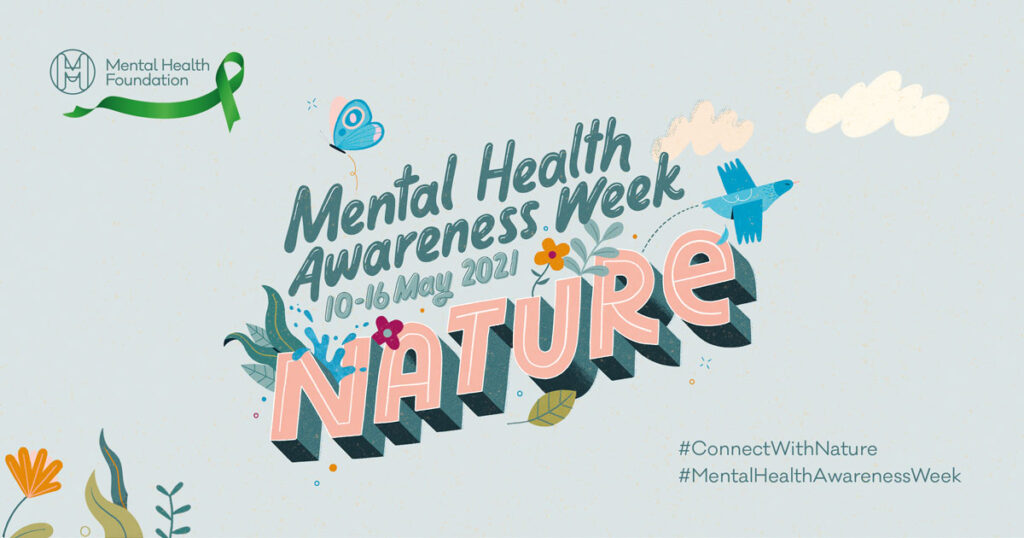 In light of this, we have asked staff members at The B2W Group to tell us what they do to keep their spirits high or to pick themselves up when they're going through a tough time.
Here is what our staff had to say:
" I moved to the coast in September last year when we had a brief respite from lockdown, I now get to walk on the beach with beautiful views as pictured in the attachments, can't beat the sea and a glowing sun to boost the mood."
– Heather, IQA

"I play drums in a band called Third Alert and that really helps to lift my spirits when I'm not feeling great. The guitarist in my band tells me that it is what keeps him sane.
I also like to eat a small bar of chocolate everyday at about 4pm, that also helps"
– Daniel, Tutor

Our Head of HR, Ben and his daughter have taken up doing yoga on youtube as part of keeping themselves sane during the pandemic.

Last year, we posted an article on our 'silver linings' during lockdown, and Leila who made a community garden on her street now has a greenhouse and is growing a range of things such as tomatoes, herbs, chillies, cucumber and butternut squash!
Our retention team have a breakfast club on Thursdays followed by a mental health walk.
"I enjoy spending time talking about life and not just work it helps me a lot to discuss my struggles during the pandemic and it's comforting to know my team are there to listen and support me"
– Terry
" It is nice to go into the office and know my manager and my fellow team members are there to listen. It is great to get out for a short walk to talk about anything that may be concerning me whether it be work related or personal. Being out of the office environment enables you to feel more relaxed and open up about any troubles."
– Katie
"Going for a walk each week with the team helps to get us talking and listening to each other. I think getting outside is beneficial to us all and gives us that opportunity to discuss whatever is on our minds. I look forward to meeting the team in person each week and enjoy spending time with them."
– Mark
"Taking part in a Mental Health Walk provides me with the space to be able to air any issues I am having knowing I have my team who are there to listen and provide support to me. Being out in the fresh air is great for us to clear our heads and refresh ourselves ready for the day/week ahead."
– Kate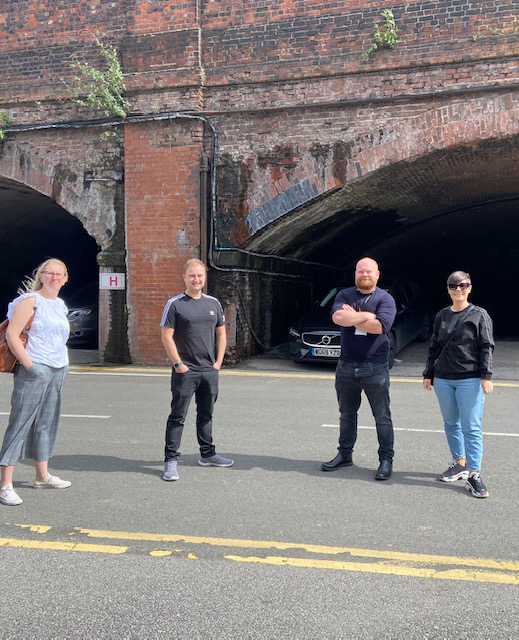 One of our PET tutors, Andrea has taken up an art class and enjoys the time she gets to herself to paint. Here are some of her beautiful paintings she has done:

"I'm quite a talker and when my mental health is low, I shrink into myself and dis-attach myself from everyone and everything. Feeling like this can be very lonely, it affects my family and how I interact with them, so, I always try to book days out so there's something to look forward to …. We're National Trust members so we regularly visit Lyme Park and Dunham Massey, this gives me the outside space to clear my head of negative things and enjoy the time I spend with the kids and my husband."
– Kate, Retention Manager

"Exercise is key to lifting my mood, that could be a run, cycle, swim or Paddleboard. Cold water swimming helps massively me, get in chill out and swim."
– Mike, Learner Engagement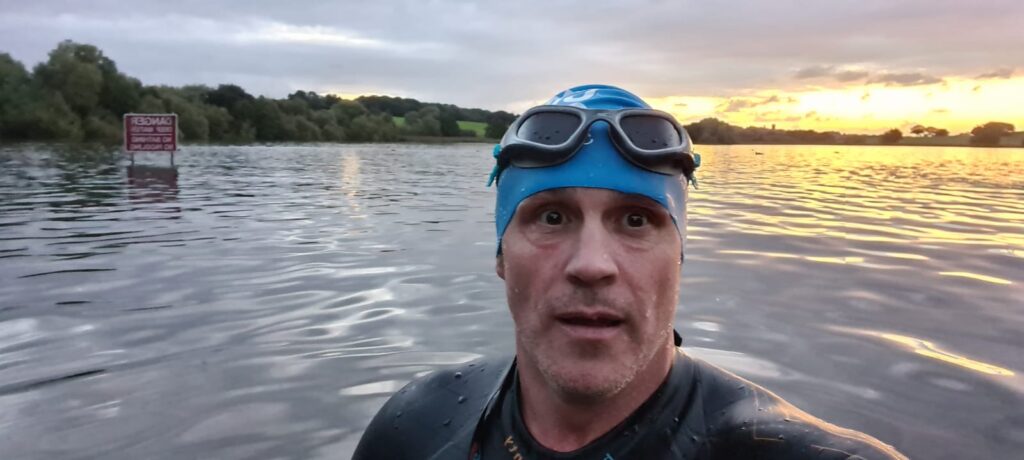 "I find that going for a drive in my car at night seems to help a lot. There's something about night-time drives with no end destination in mind. I just find it soothing. I also listen to some inspirational/motivational quotes and there is one that I always find myself going back to. I will only quote a little bit of it as its quite long.
"nothing really is ours in life, we only borrow it until we die. Then it all goes. The only thing we truly own in our life is moments and time. Your bag, your watch, your clothes will all go. What does it really matter? Even your body will go. But what's inside I hope to god, lives on forever. "
Quotes like these help me realise that Life's too short to be upset and to appreciate every moment and every second."
– Joey, Accounts Assistant

"Walking with Brody each morning, weekday, through the woods or along the canal. I see this as my commute to work – swapped the log car journeys I used to have for this.
Running also blows away the cobwebs and makes me feel stronger!"
– Angela, Tutor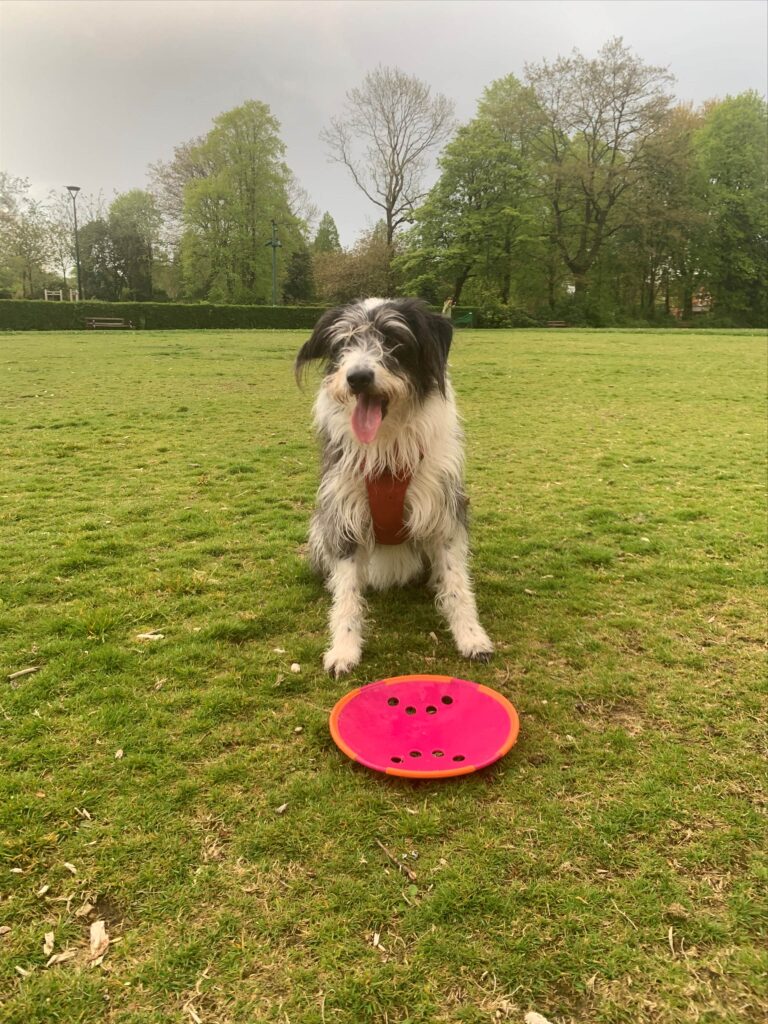 "If I need to clear my mind when dealing with anxiety there is nothing like taking Rufus for a long walk – ideally on a beach!"
– Luke, Managing Director
Walks on the beach are also Lenny's favourite thing to do, although he's still not too sure about getting in the ocean for a swim!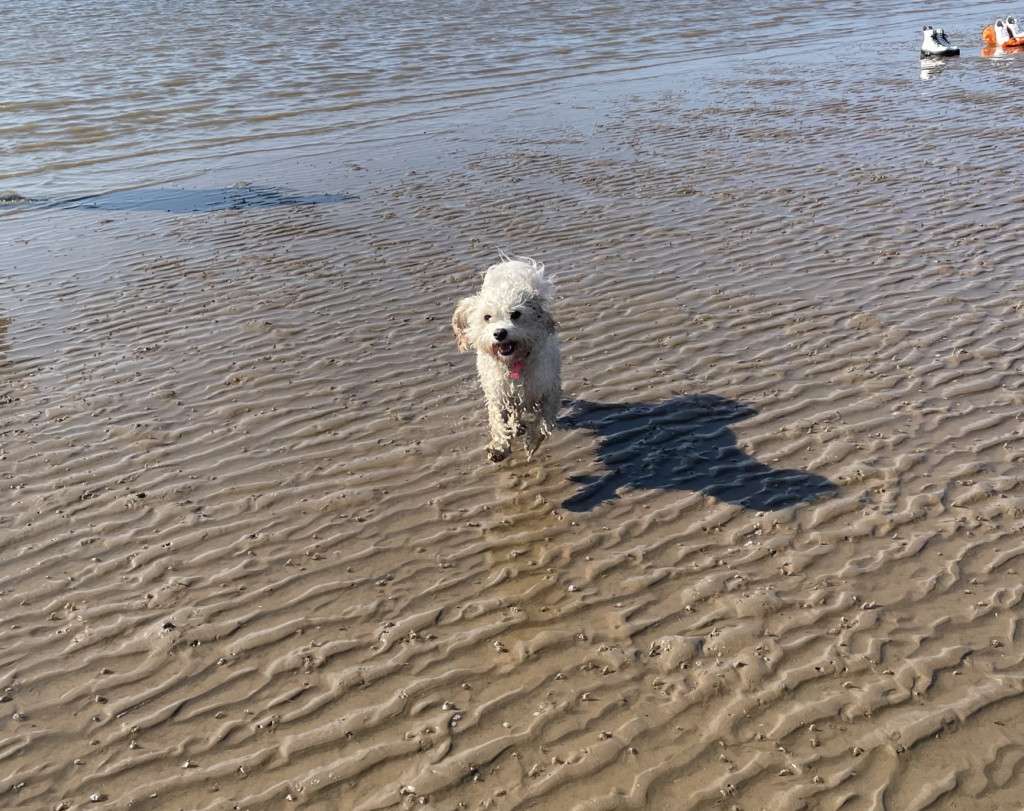 The mental health foundation has also put together a list of ways you can connect with nature to improve your mental health which can be found here. We hope that you will find this advice useful and be able to put some of these things into practice this weekend, to take time out and focus on improving your mental health.

The B2W Group has a wide range of resources and tips on how you can manage various aspects of your wellbeing, as well as a dedicated safeguarding team who are committed to keeping all of our staff and learners safe. You can find more information about that here.