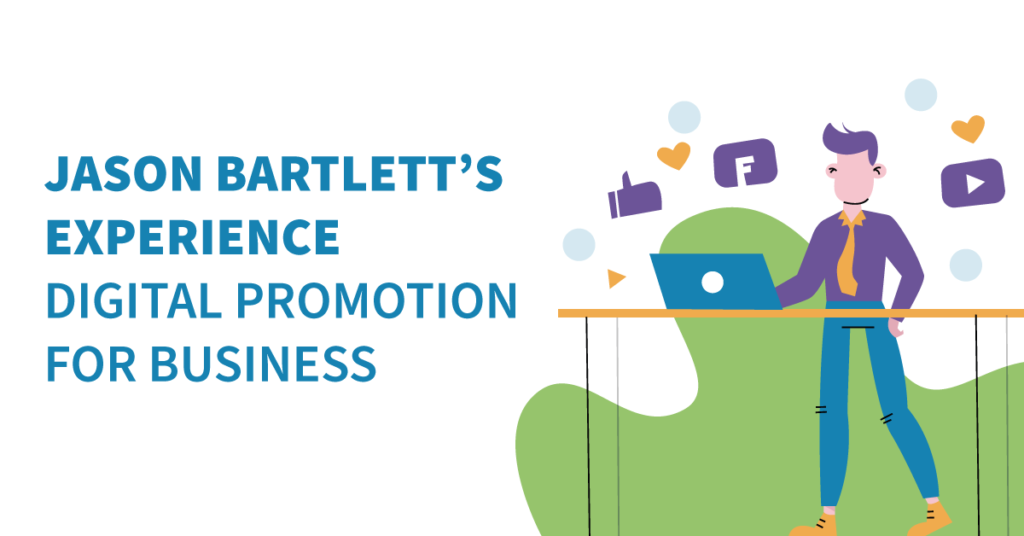 Jason Bartlett, Store Manager at Dainese D-Store in Wolverhampton, recently completed our Level 2 Digital Promotion for Business qualification.

Level 2 Digital Promotion for Business
The B2W Group provides a selection of digital and IT based distance learning qualifications. This includes our Level 2 Digital Promotion for Business course. This fully funded course focuses on promoting your business within the digital age. It teaches online techniques such as SEO and social media for business.

Jason's Experience
Jason originally gained an interest in the Digital Promotion for Business qualification as he wanted to increase his skills in promoting a business online. After successfully completing the course, we spoke to him to learn more about his experience.

What did you enjoy most about this course?
I enjoyed using the online learning platform. It is easy to use and navigate and the interaction with my tutor made learning the course content so much easier.

What new skills and knowledge have you learned?
I honestly think that I have learnt new skills in each of the modules set within the course. The different techniques and general practices of digital marketing described in this course has benefited me already in my work. It has filled the gaps in my existing knowledge and I am still learning from it.

I now understand the importance of correct content for search engine optimisation, how it is placed, keeping it up to date, and using unique descriptions. These are but a few examples from the course where I have been able to take knowledge and grow. I have made my first marketing video for our company too, something that i had not attempted before the course.
Did you find that the course met your expectations?
The course has given me exactly what I was expecting to gain and more. It has also inspired me to go on to further qualifications.

Did you find the course was challenging enough?
There was the right amount of learning involved and the introduction to digital promotion was spot on.
Has this course helped you progress in the workplace?
Definitely. I am using my new knowledge on a daily basis and furthering my skills.
Would you recommend The B2W Group to others?
Yes, everything from booking the course to my online tutor and lecture sessions was all great. All extra help is there for you and any questions you have get answered. Antony Chapman is a credit to the company.

---
Digital Distance Learning Qualifications
We are currently providing fully funded courses to employed residents of the West Midlands area. You will complete these courses online with the support of a industry-professional tutor. We have upcoming courses for the following digital-focused qualifications:

Level 2 Digital Promotion for Business
This qualification will help you to develop your understanding of how to promote a business in a digital age and to develop your understanding of how to use different digital and online techniques to attract customers and increase brand visibility and sales.

If you would like to find out more or apply for this course, please visit our Digital Promotion for Business page.

Level 3 Social Media for Business
This qualification has been designed to meet both employer and individual demand for the knowledge, understanding and skills that are needed to use social media to promote business in today's digital world.

It is aimed at those working in ICT, marketing or a combination of the two who wish to expand their knowledge.

Want to know more? Please visit our Social Media for Business page.