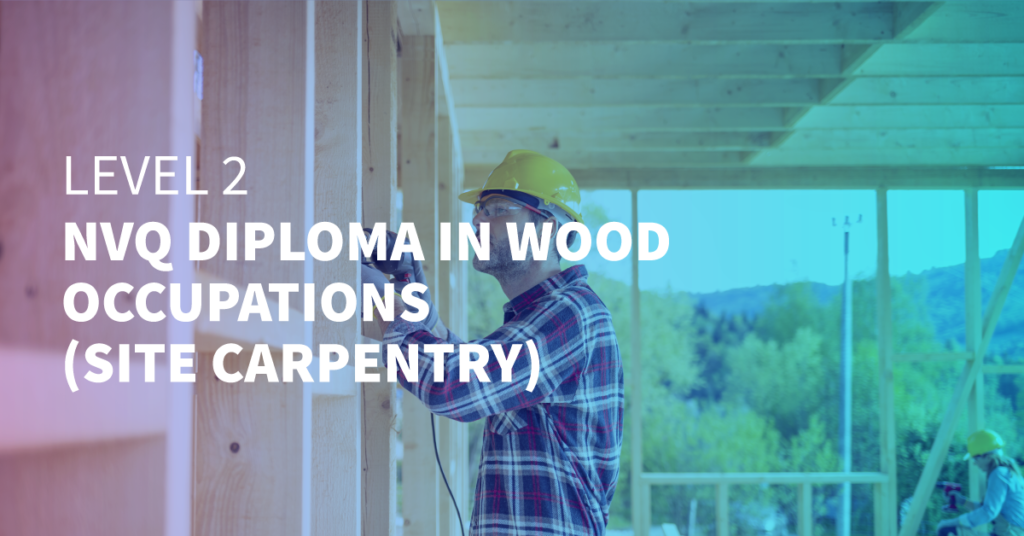 Level 2 NVQ Diploma in Wood Occupations
The B2W Group has broadened its range of distance learning qualifications to include a new Construction course, Level 2 NVQ Diploma in Wood Occupations (Site Carpentry). 

This level 2 qualification is ideal for those that already possess some knowledge and basic skills working with wood, but want to further their skills and gain recognition with a certification and CSCS card. It is also suitable for those wanting to take on further responsibilities within their role.

The course is fully funded to employed residents of the West Midlands area, meaning it will come at no cost to the learner or employer.
Gain your CSCS card
CSCS cards provide proof that those working on construction sites have the appropriate training and qualifications for the job they do on site. By gaining your CSCS card, you can demonstrate you are qualified to play your part in improving standards and safety on UK construction sites.

Although CSCS cards are not a legal requirement, most contractors and clients will only allow workers that hold a card on site. Having this card will open up more opportunities and further your career progression.

To apply for an CSCS card, learners must have completed an Level 2 NVQ or SVQ qualification or related apprenticeship. As this course is a Level 2 NVQ qualification, learners will be able to apply for their CSCS card once they have successfully completed the course.
Why choose this course?
This course includes a mix of theory, answering questions and workplace observations.
Enhance your skills in different areas relating to construction and become qualified.

During the course, you will receive a personal tutor to ensure you have the support needed to succeed.
Course Content
This qualification will consist of a mix of theory and practical units. Learners will be able to put their skills into practice in key areas such as structural, maintenance, power tooling and fire doors.

Throughout the course duration, learners will gain knowledge and understanding in the following units:

Conforming to General Health, Safety and Welfare in the Workplace
Conforming to Productive Working Practices in the Workplace
Moving, Handling and Storing Resources in the Workplace
Learners will also choose three optional units:

Erecting Structural Carcassing Components in the Workplace
Installing First Fixing Components in the WorkplaceInstalling First Installing Fire Resisting Timber Door Assemblies and Doorsets in the Workplace
Installing Second Fixing Components in the Workplace
Maintaining Non-structural Carpentry Work in the Workplace
Setting up and Use Transportable Cutting and Shaping Machines in the Workplace
Eligibility Requirements
To receive full funding for the course, applicants must be 19+ and employed residents of the West Midlands area. For the Level 2 Diploma in Wood Occupations, you must also be working on site. As the course also covers practical units, learners must have permission from their employer to carry out the qualification and complete a range of practical activities.
How to apply
To apply for this qualification, please visit the Level 2 Diploma in Wood Occupations page on our website.
---
Unemployed and want to receive your CSCS card?
Our distance learning qualifications focus on progression within the workplace. This means learners must be employed to be eligible for this construction course.

Currenty unemployed and want to complete a training course and gain your CSCS card? We offer a different route through our sister company, Back 2 Work Complete Training. You can view a list of upcoming courses in your area through the website here.