Customer service plays a key role in creating brand loyalty and trust. Your customers are ultimately what make you, it is important to ensure you take your service to them seriously.
Having outstanding customer service doesn't just make your consumer want to return – it also helps to create brand awareness. Many times, these instances go viral and create great exposure. Even if they don't go viral, people tend to tell friends or family about their experience and word of mouth is one of the strongest marketing methods.
Read about our fully funded, online Level 2 Principles of Customer Service qualification
1. Sainsbury's "Giraffe Bread"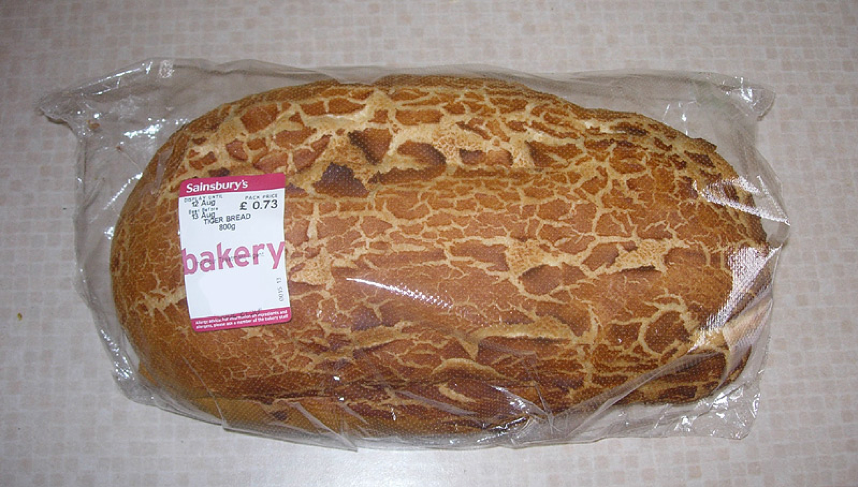 3-year-old Lily Robinson took a trip to Sainsbury's in May 2011. Visiting the bakery section, she looked at the tiger bread on display and thought to herself – it resembles a giraffe much more than a tiger.
With the help of her parents, Lily wrote to Sainsbury's customer service department asking "Why is tiger bread called tiger bread? It should be called giraffe bread".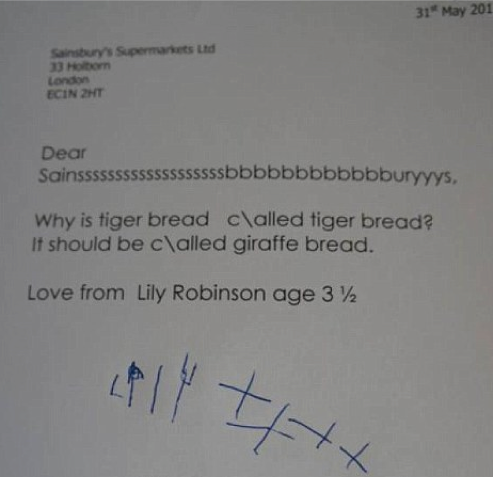 Sainsbury's responded to the letter, praising her on her "brilliant idea" and agreeing that it looks "more like the blotches on a giraffe than the stripes on a tiger".
They explained to Lily that it is called tiger bread "because the first baker who made it a looong time ago thought it looked stripey like a tiger. Maybe they were a bit silly".
They even sent her a £3.00 gift card to buy some tiger bread and sweets.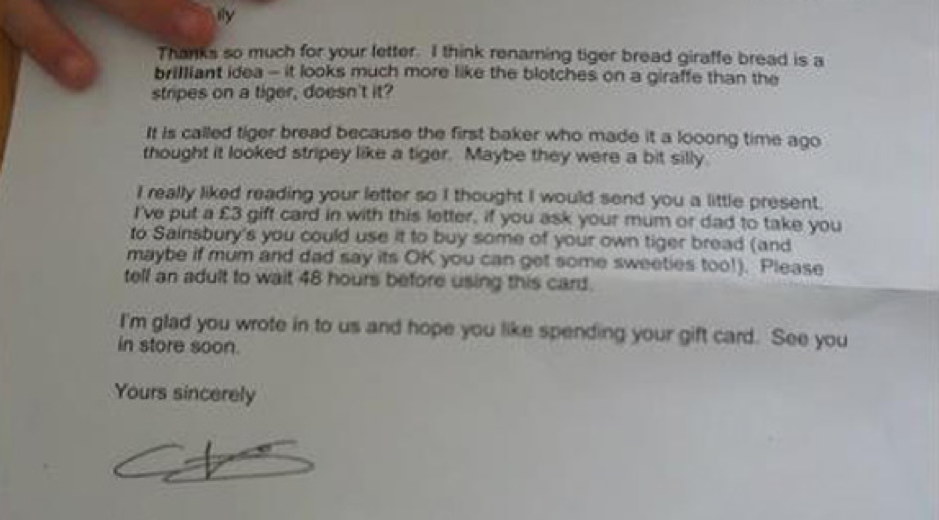 It didn't stop there. After going viral, people urged Sainsbury's to change the name of the product to giraffe bread. The giant supermarket chain listened and since then, their tiger bread has been known as giraffe bread.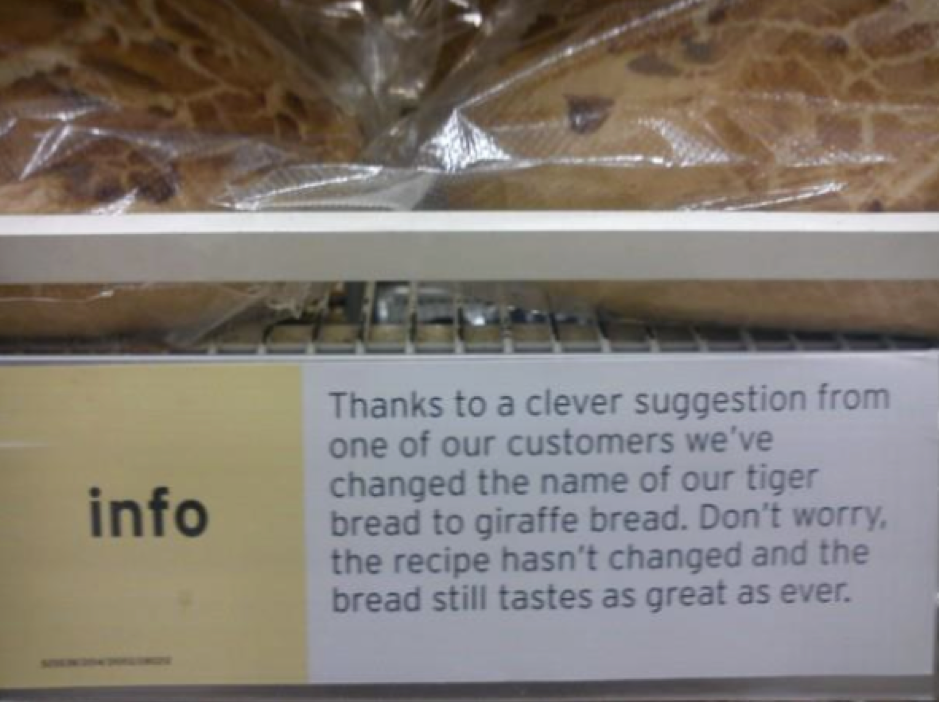 When first introduced, below the bread read a note that said "thanks to the clever suggestion from one of our customers we've changed the name of our tiger bread to giraffe bread. Don't worry, the recipe hasn't changed and the bread still tastes as great as ever".
2. The Ritz-Carlton Hotel Company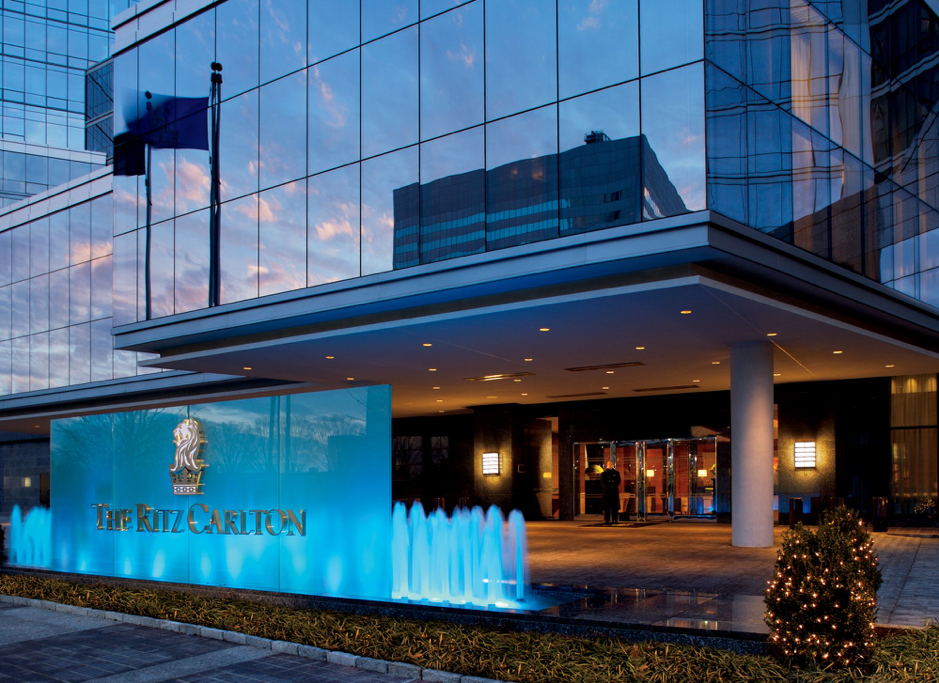 The Ritz-Carlton hotel (Image Source)
In one particular story from The Ritz-Carlton hotel, author John DiJulius speaks of a time when he left his room in such a rush that he forgot his charger.
Without even contacting the company, he received a next-day package from them containing the charger.
With the package was a note that read "Mr DiJulius, I wanted to make sure we got this to you right away. I am sure you need it, and, just in case, I sent you an extra charger for your laptop."
The hotel chain value their customer experience, even authorising every employee to spend up to $2,000 per day to improve a customer's stay.
3. Wendy's Umbrella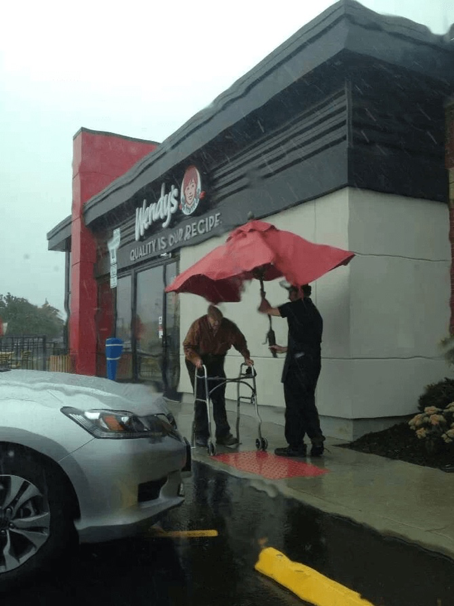 Posted on Reddit, this simple yet heart-warming photograph shows a Wendy's employee taking one of the umbrellas from an outdoor table and covering an elderly man as he walks to his car during a rainy day.
This example just proves you don't have to go all out to provide great service! It can be the little things that really make someone's experience even better
4. ASOS Constant Support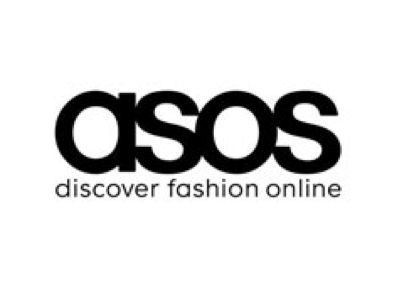 ASOS, the online fashion and beauty shop, take their online support very seriously, replying to hundreds of enquiries each day through their Twitter profile. There is nothing worse than having a problem with a product or service and then not receiving a response for days. Through social media, brands are able to reply more promptly compared to the emailing method, which can help to diffuse an issue.
Having a dedicated team for support through social media can really help improve your customer service.
5. Southwest Airlines
In this emotional example, a grandfather was on his way to visit his grandson for the last time as they were taking him off life support after being in a coma.
His wife booked a last-minute flight, explaining the situation to staff members. After being stuck in traffic, he arrived 12 minutes after the plane should have departed. To his surprise, the pilot was stood at the gate. He said "They can't go anywhere without me, and I wasn't going anywhere without you. Now relax. We'll get you there. And again, I'm so sorry."
6. Jim Shukys' Auto
Another simple way to show your appreciation to customers is through personalised messages. This is cheap and easy and will show your customers you care.
An example comes from Jim Shukys' Auto, which was uploaded to Reddit with the title "I have never in my life seen this level of customer service".
The uploader received a personalised thank you letter for choosing Jim as their auto service.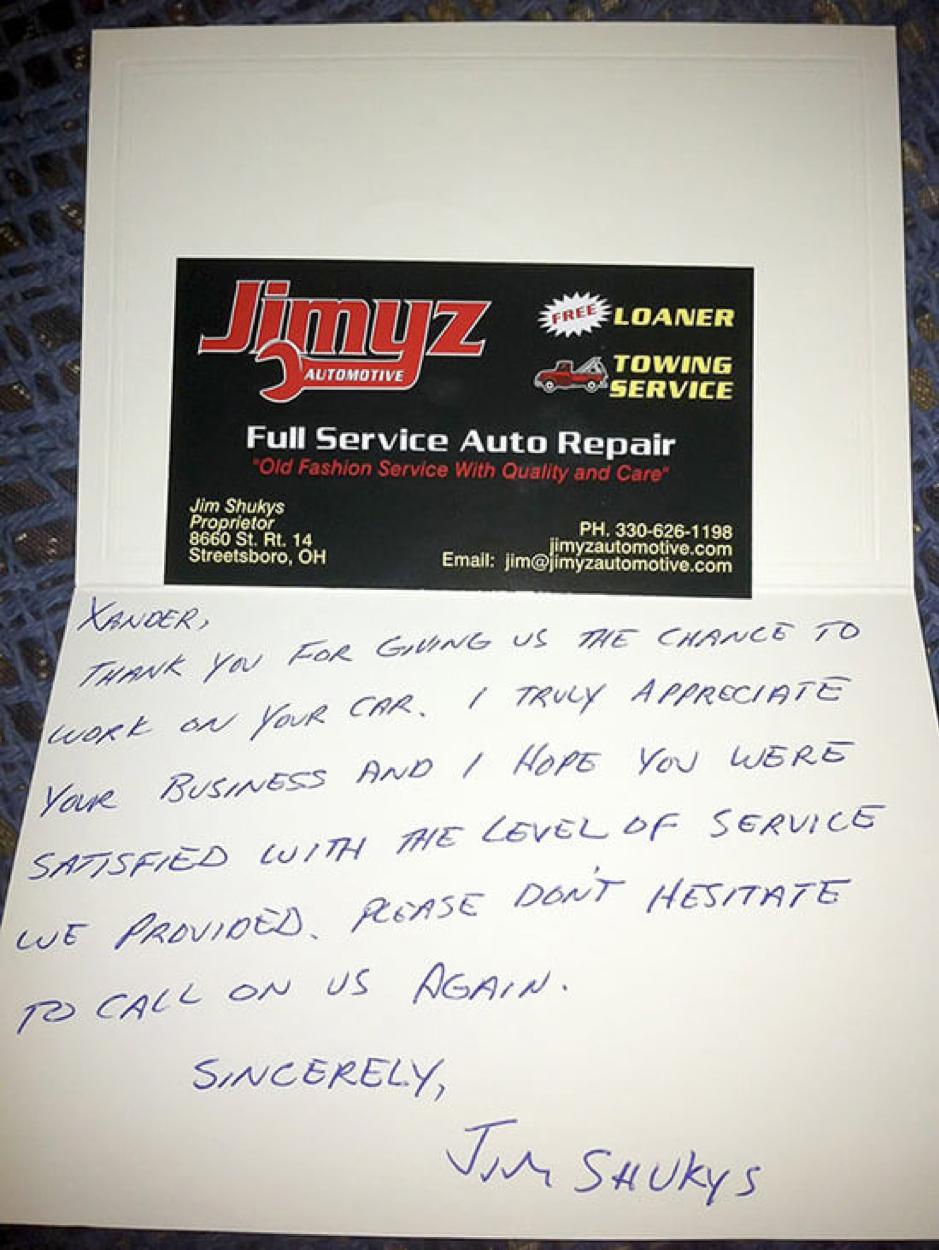 The note read "Xander, thank you for giving us the chance to work on your car. I truly appreciate your business and I hope you were satisfied with the level of service we provided. Please don't hesitate to call on us again. Sincerely, Jim Shukys."
This is a common occurrence and people started commenting saying they knew who it was. One commenter said "I used to live in Streetsboro and I know exactly who that is. He's a good man, stay with him!"
What We Can Learn
There are companies both big and small. Maybe you are a small business thinking to yourself "I can't compete with some of those!" but it doesn't have to be something completely unique and over the top. It can be giving your customers a freebie or writing them a note to show your appreciation.
Customer service can determine whether or not a person chooses you or a competitor, so make sure you take a moment to evaluate your customer service. Remember – your customers are your income and most valuable asset.
Funded Short Course
The B2W Group offer an online, funded course in Customer Service. This comes at no cost to the employee or employer and you can gain a qualification in up to 12 weeks. Find out more here.