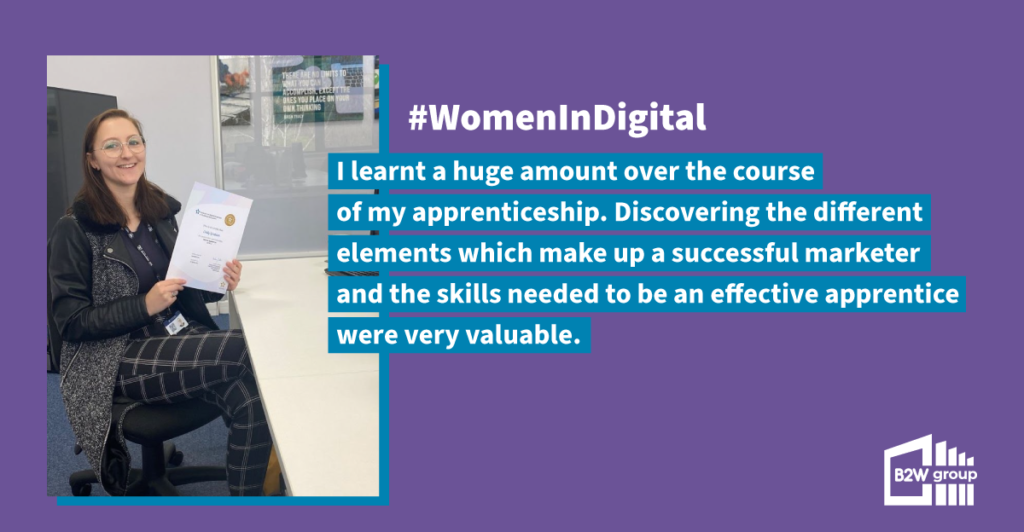 The demand for digital skills in the workplace remains high. However, there remains a gender gap when it comes to women wanting to take up digital careers.

A study launched by the European Commission found that although there is a growing demand for ICT specialists and digital profiles, the percentage of people with a digital-related education is decreasing. The study found that there are fewer women than men taking up ICT related jobs and education. Additionally, the report found that there are four times more men than women with ICT-related studies and the share of men working in the digital sector is 3.1 times greater than the share of women.

Should more women look into a digital career?
Digital careers offer a range of opportunities. With different areas to look into such as ICT, Digital Marketing, Coding, Copywriting and Graphic Design, there are many career paths available for women looking to get into digital. This career path offers creative roles with great progression opportunities available.

One option for those looking to get into digital is an apprenticeship. Apprenticeships are available for many digital jobs, including ICT, Coding, Cyber Security and Digital Marketing. They allow you to complete a qualification whilst also gaining real, and paid, experience with an employer.
Emily Graham
Emily, who completed the Pre-Apprenticeship Training course and then progressed onto the Level 3 Digital Marketer Apprenticeship, speaks about her experience so far in a digital role.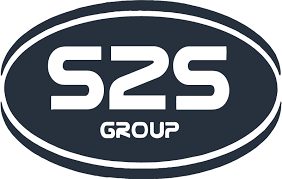 Emily works with S2S, an IT asset disposal company based in Rotherham. S2S offers services in electronic recycling, refurbishment, and reuse to businesses looking to dispose of their old electronic items. Additionally, S2S encourages clients to dispose of their assets sustainably to uphold a zero-to-landfill policy.

What is your role as a Marketing Assistant?
As the Marketing Assistant, my main responsibilities revolve around helping to create content for different marketing campaigns within the business. Getting involved in the development of social media, email, and website content to raise brand awareness and drive user engagement is at the core of my job.
Along with this, creating content such as graphic design, website articles, and company videos to be released on different platforms make up a large amount of my day-to-day work.
Before your apprenticeship, you completed the Pre-Apprenticeship Training course. What made you want to sign up?
After completing university with a degree in creative writing, I was left unsure of where to go next to start my career. I knew I wanted to work in some form of marketing but didn't know where to start. It was only when a friend said they signed up to a digital marketing introduction course at The B2W Group that I found the opportunity to learn about the job without committing to a role yet.
Once I completed those 3 weeks, I found marketing was the perfect mix of creative and logical thinking which I had been craving.

During the course, what key skills and knowledge did you learn?
I learnt a huge amount over the course of those weeks. Discovering the different elements which make up a successful marketer and the skills needed to be an effective apprentice were very valuable.
I discovered a vast amount about the more technical parts of marketing such as data protection laws and copyright which I didn't know before. I'm glad I did learn about them, as I never considered this part of marketing before when I was fresh out of uni.

I learnt a lot of employability skills I never thought about acquiring before the course. The ability to put together a basic marketing campaign and even create image assets using Canva were all elements I included in my application to my current role. Along with this, I learnt some of the basics of marketing, which gave me good fundamental knowledge I knew I could expand upon once I landed my role.

What did you enjoy most about the course?
Personally, I enjoyed the group projects, coming up with strategies to potentially market a pretend product allowed us to put what we'd learnt into practice. Not only this, but it allowed us to get feedback from the other groups about what we could improve and what we'd done well.

After completing the Pre-Apprenticeship Training course, you started your Level 3 Digital Marketer Apprenticeship. What made you choose the apprenticeship route?
My main reason for choosing the apprenticeship route was due to a lack of success in previous job applications. Although I had the drive and willingness to learn, and even a related degree, no employer was willing to hire me due to lack of experience. Due to this, my next step was looking to gain experience while learning more about marketing through an apprenticeship.

What key things did you learn during the apprenticeship?
During my apprenticeship placement, I was able to put into practice the skills and knowledge I had learnt during the training. Putting the training into the context of an actual workplace was a little difficult to begin with, but once I learnt about the values of the business, I became comfortable creating content and helping to complete different marketing campaigns.
As time went on, I could develop technical skills in areas such as email marketing within Mailchimp, and b2b marketing in a niche industry sector. As part of marketing, I had to develop a wide range of content using a wide range of platforms. This meant I quickly learnt how to use different elements of the Adobe creative suite such as Photoshop and Premiere Pro. Having the ability to learn these while on the job made with a hands-on approach allowed me to learn them quicker, and more effectively than I ever had before.

In the 18 months I have been working at my current business, I've been allowed to create and promote eBooks, webinars, service brochures, and much more. I'm excited for the years to come to get involved in more interesting projects.

Since completing your apprenticeship, have you taken on any further responsibilities?
Since completing my apprenticeship in April I've taken it upon myself to continue my learning. Signing up for an online course on graphic design and speaking to my manager about my future training are my main focuses for the next year to ensure I am constantly improving and developing as a digital marketer.

In the future, I'm mainly looking forward to taking on more responsibility at my business, handling more independent projects and generally working to expand brand reach. I have no specific plans as of yet, but I'm happy to get stuck in with any projects which arise.

Would you recommend the apprenticeship route to others?
I would highly recommend people consider an apprenticeship for certain roles such as digital marketing. For individuals unsure of what they want to do as a career, completing a pre-apprenticeship course can be a great way to discover what you are interested in, without needing to commit to a career just yet.

What advice would you give to young women wanting to start a career in digital?
Find an opportunity and go for it. It might seem daunting to take the leap to venture into a career you're not familiar with, but apprenticeships provide you with hands-on experience and specialist guidance you're unlikely to find anywhere else.
To find out more about how apprenticeships can benefit both the learner and employer, we also caught up with her manager, Abi Hickling.

How has Emily made an impact on the business as an apprentice?
She has been an absolute asset to the team. She has enabled us to do a lot more marketing activity and increase our presence on a variety of marketing channels. She has been involved in a range of different marketing tasks so she can support us with most elements of a campaign.
From an employer perspective, what advice would you give to young women wanting to start a career in digital?
Get involved in as many areas of the digital space whilst you can. This way you will find what you are passionate about and where your natural skills lie. Ask plenty of questions along the way and never stop learning because the world of digital is always changing.

Would you recommend hiring an apprentice to other businesses?
Yes, I would. If you have some time to spend developing and nurturing an apprentice, it's a great way to grow your team and find candidates who are passionate about learning.
---
Want to get started in a digital career?
The B2W Group offers a range of routes for those interested in a digital career.

Pre-Apprenticeship Training
The Pre-Apprenticeship Training course, Introduction to Digital Technologies, is a 3-week intensive training course that covers key digital topics surrounding ICT and Digital Marketing. This is a great course for anyone looking to get more knowledge in digital to support them in their careers. This course will support progression into an apprenticeship or full-time role.
Digital Fast Track
This route combines a digital qualification and work placement, allowing you to gain real experience with an employer and get a feel for a digital role. This will help you to stand out to employers and progress into an apprenticeship or full-time role.
Level 3 Digital Marketer Apprenticeship
This 18-month programme focuses on the key aspects of digital marketing, including search engine optimisation (SEO), social media management, content creation, copywriting and campaign creation. You will spend 20% of the duration of the apprenticeship in learning, with the remaining 80% working with an employer putting your new skills into practice.